About us
Welcome to CRISTAL BLUE
Who am I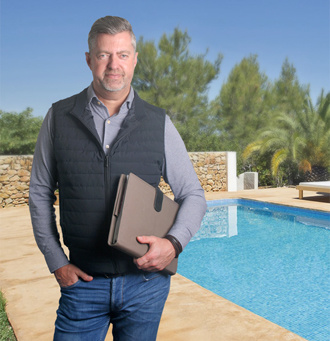 I am Peter Janssens, founder and manager of Cristal Blue. In 2000 I emigrated to sunny Spain and started working as a contractor. I soon discovered that I had a great passion for the construction of swimming pools. Over the past twenty years I have built up great expertise in it.
A common complaint in my contact with customers was that the maintenance of their pool took so long. Or that they had to spend that much money on someone who maintained their pool. I wanted to do something about that. That is why I decided in 2012 to start a new business with my business partner, who is also our chief technician. That became Cristal Blue!
The story behind Cristal Blue
It was very clear to me that there was one major problem with swimming pools. Pool owners often spent a long time maintaining it or spent a lot of money on someone doing it. With my already acquired knowledge as a contractor, I was convinced that this could be done differently. This is how Cristal Blue was created in 2012. Together with my business partner who serves as our main technician, we have embarked on the adventure with one goal: to make swimming pools easier to maintain so that owners can fully enjoy their investment. Nothing is more wonderful than relaxing in your own pool in Spain in luxury.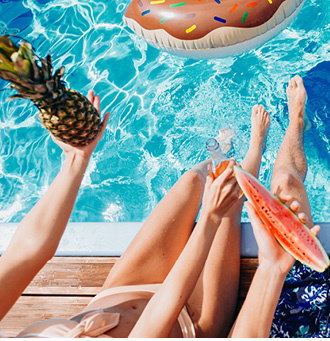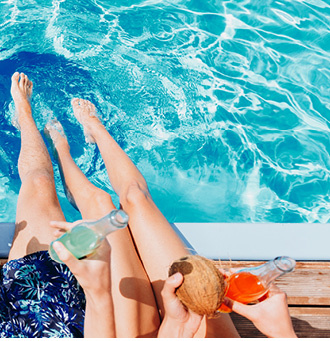 What can Cristal Blue do for you
A strong team and more than 15 years of experience in the swimming pool sector makes us the ideal partner to meet any demand for pool maintenance. Whether it is repairing the lighting in your pool, installing a new heat pump or maintaining the pH and chlorine levels. We always provide a total customized solution.
The products in our range not only ensure that the swimming pool owner no longer has to worry about the maintenance of his pool and the maintenance of water hygiene. Our systems also guarantee a much more efficient pool management with the aim of seriously reducing energy and chemical costs.
Invite friends and family already, because with Cristal Blue it is guaranteed to be a fantastic holiday.
Refreshing greetings
Peter & the Cristal Blue team