Buying a jacuzzi, what are the possibilities?
The pros and cons of a built-in jacuzzi.
A built-in spa has its advantages and disadvantages. One advantage of building a jacuzzi is of course that it is a nicer view in your garden or terrace. It is also easier to get in so there is less risk of falls. A built-in jacuzzi also has no maintenance on the casing. However, there are also some disadvantages to the built-in jacuzzi. So you must always kneel to clean the filter or the control. In addition, a repair can also be more difficult because there is little space. It is important to weigh the pros and cons when you doubt between an above ground or a built-in jacuzzi. Incidentally, a built-in spa can be placed as an indoor or outdoor jacuzzi.
Is it therapeutic and do you need the right jets to massage certain parts of the body?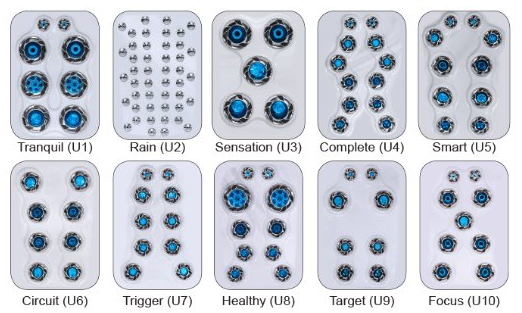 What must be taken into account when installing a jacuzzi?
When a jacuzzi is to be built in, it is important that the materials used and the concrete are of excellent quality. For example, it is not wise to make the walls of wood, as this is not durable. It is also important that the drainage cannot sink; if it does, it can cause a short circuit. Build the jacuzzi not too tight, because there must be room for maintenance or the replacement of parts. When a jacuzzi is placed above ground, these problems are not there. This is often the most attractive choice.
Semi-fitted jacuzzi
If you would rather not have an above-ground jacuzzi, but also do not want to go to all the trouble of having the jacuzzi fully built, you can also choose to have the jacuzzi in a semi-sunken arrangement. This way the jacuzzi is half above the ground. This is still sufficient space for maintenance and the jacuzzi can be beautifully processed in the garden. If you want to have the jacuzzi sunken, it is wise to put straps underneath. If the jacuzzi ever needs to be lifted, this goes a lot easier and difficult constructions are not necessary!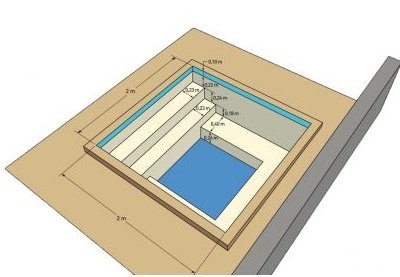 Options for an outdoor jacuzzi
When you want to buy an outdoor jacuzzi you have several options. As mentioned, you can choose a freestanding model, a built-in or a half-built model. If you choose to build in the ground, you can of course build it next to your existing terrace. Another option is to have a jacuzzi built under your roof. So you can throughout the year to enjoy your wellness moment covered.
And what about a jacuzzi on your roof terrace or in your pool house? The possibilities are endless!
CRISTAL BLUE